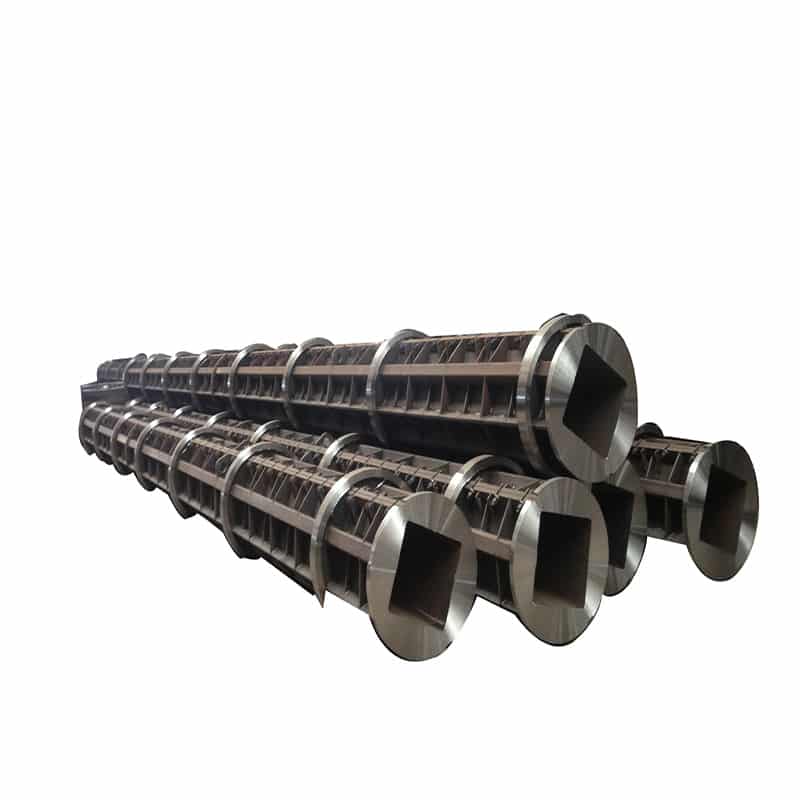 Concrete Pile Steel Molds
Material: Steel
Edge of the square cage: 250 300 350 400 450 500 600
Origin: Zhejiang China
Length of welded reinforcement cage: 4-15 or customized
Number of longitudinal reinforcements: 4 8 12 or customized
Diameter of spiral wire: ø4-ø6MM
Driving power: 8.4KW-15.2KW
Welding power : 200KWA-300KWA
Conctroller: CNC
MOQ: >1PCS
Concrete square pile molds are position fixing is made by radial tongue-and-groove and axial taper pin. Manufactured stage by stage and bound by bolts, at last, the preformed molds are characteristic with the advantages of easy transportation, quick assembling, correct position fixing, good rigidity, and smooth working.
Advantages of concrete pile steel molds:
Saving a great deal of steel, about 30~70% (employing cold drawn steel wire can save 30%~60%; employing high-stress steel wire can save 40%~69%).
Crack resistance can increase about 3~5 times.
Reducing the cost (using cold drawn steel wire can reduce 25%~40%; using high-stress steel wire can reduce 12%~21%).
Good durability can delay the existence and expansion of cracks.