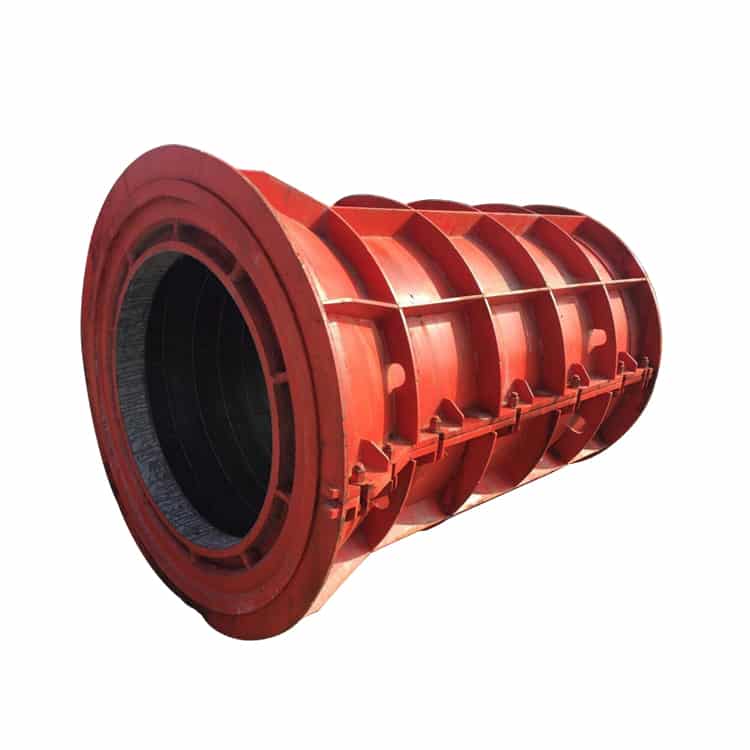 Concrete Culvert Pipe Molds
Material: Casting Steel Diameter: 300-3000mm Weight: Depending on one the length and size Certification: ISO, CE Supply Ability: 200 Acre/Acres per Month Origin: Zhejiang China MOQ: 1 SET
Professional concrete pipe molds manufacturer in the production of concrete and reinforced concrete drain the necessary machines, mold has a reasonable structure, easy to use, have enough strength and stiffness, safe and reliable. The mold adopts hanging roller tubes are PH tube steel, F steel socket pipe jacking steel die, tongue-and-groove Danish pipe steel, socket, tongue-and-groove small flat steel, etc.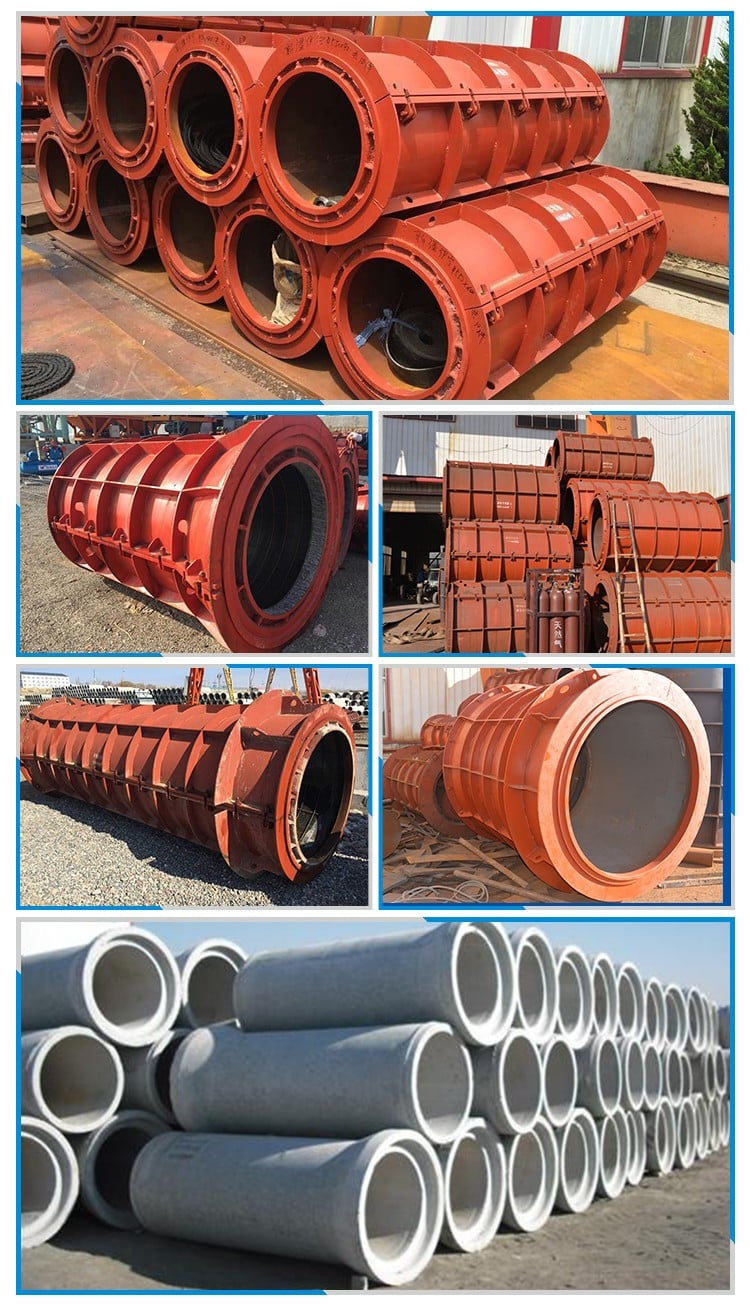 Advantages of concrete pipe molds:
Saving a great deal of steel, about 30~70% (employing cold drawn steel wire can save 30%~60%; employing high-stress steel wire can save 40%~69%).
Crack resistance can increase about 3~5 times.
Rigidity increases 1~3 times.
Reducing the cost (using cold drawn steel wire can reduce 25%~40%; using high-stress steel wire can reduce 12%~21%).
Good durability can delay the existence and expansion of cracks.
Protect the environment on which human beings depend for existence, and reduce deforestation.