For bridge guardrail cement products with a large area of use, prefabricated guardrail concrete molds can be used for pouring to prefabricate high-speed rail bridge guardrails. During the prefabrication process, it can be prefabricated on-site and transported to the production after prefabrication in the prefabrication yard. Construction site.
In the prefabrication process, for the embedded steel bars, the steel bars are an important point of the entire bridge guardrail. As the main stress reinforcement, 5mm high-strength scored steel wire mesh or medium-strength cold drawn low-carbon steel wire is mostly used in the use process; The steel bars are cold drawn low carbon steel wires with diameter b4 and diameter b5 or diameter 6 (HPB235 grade) steel bars; erecting steel bars with welded skeletons generally use cold drawn low carbon steel wires with diameter b4 or diameter b5, and the main reinforcement is diameter 8 or diameter 10 ( HPB235 grade) steel bar, in the use of precast concrete, the concrete strength is between C30-C40.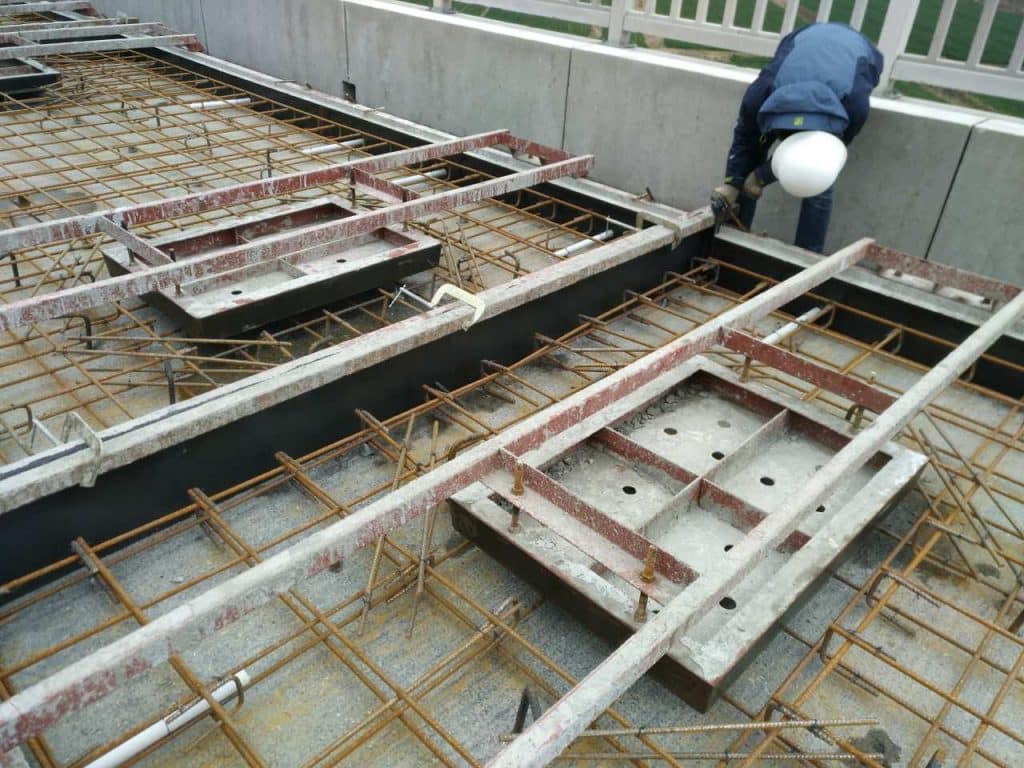 The reinforced concrete bridge guardrail cast in this way is more common and effective in earthquake-prone areas where the earthquake is 7, 8, and 9 degrees and the span is within 6m in the non-seismic area. The cement guardrail after pouring is formed. Above, the exposed steel bars need to be combined with other concrete product molds according to the design, and the scum attached to the board surface. Sundries, etc. must be cleaned up and wet through the use of water (except for winter construction).
During the construction process, for the installation and use of prefabricated cement products, steel concrete forms, and concrete products, cable troughs need to be installed at the bottom of the bridge guardrail for cable installation and use. Therefore, you need to always pay attention during the installation and use. The power cable underneath was destroyed. During the construction process, if it encounters rain, snow, frost, fog, etc., the operation should be stopped, and the rain and snow should be removed before resuming work. The cement products of the bridge guardrail after half of the construction need to be fixed before it can be carried out. Follow-up operations.
The guardrail mold that uses prefabricated guardrail steel molds for pouring is suitable for those with a small quantity and large use of construction machinery and other equipment. For those with poor operating conditions, you can choose to purchase a bridge guardrail plastic mold for the bridge guardrail cement concrete The pouring of products saves time and effort.