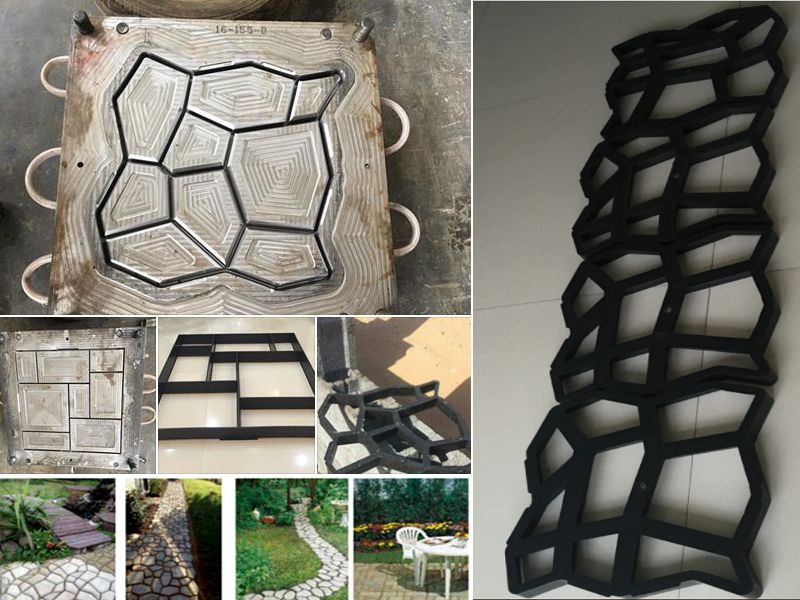 Pathway Forms Paving Molds
Type: Stone forms
Size: 40*40*4 CM 43*43*4 CM 45*40*4 CM 50*50*4 CM
Origin: Zhejiang China
Material: Plastic PE/PP
Color: Black/White
Features: DIY for your own pathway
MOQ: >50PCS
A very popular plastic concrete pathway forms, Using a specially designed frame as paving molds, to DIY your own pathway or driveway, It can be like the rules of the stitching patterns, but also can be to pouring natural concrete brick.
These concrete pathway forms and concrete paving molds are simple to operate, ladies and children can also DIY their own garden. Suitable for garden, grass, balcony, villa landscape. You can make a different color of the road, just inside the cement can be reconciled into the color can be, do not need expensive equipment and laying costs. Save money, convenient, beautiful, practical.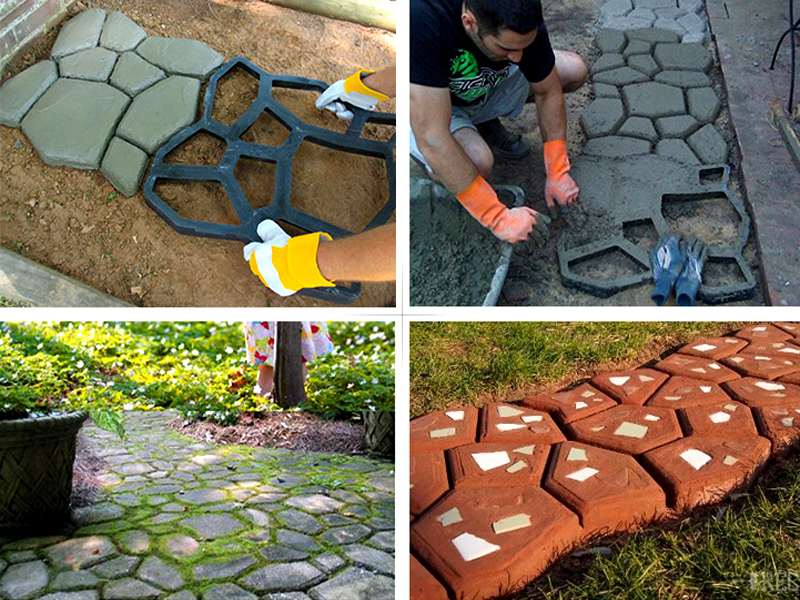 We can be filled in the forms or molds with cement(concrete mixture), and then the upper hand wiped, until the cement dry to enough, Take off the pathway form out, and then spilled in the cracks with stone sand, Once can create a different size of a section Path, And the concrete pathway forms can be used repeatedly, until a whole road all finished.
3 steps to let you learn how to paving your own pathway:
First: Fill the concrete pathway forms or paving molds with concrete or mud.
Second: Smooth the surface.
Third: Take off your concrete pathway forms or molds.