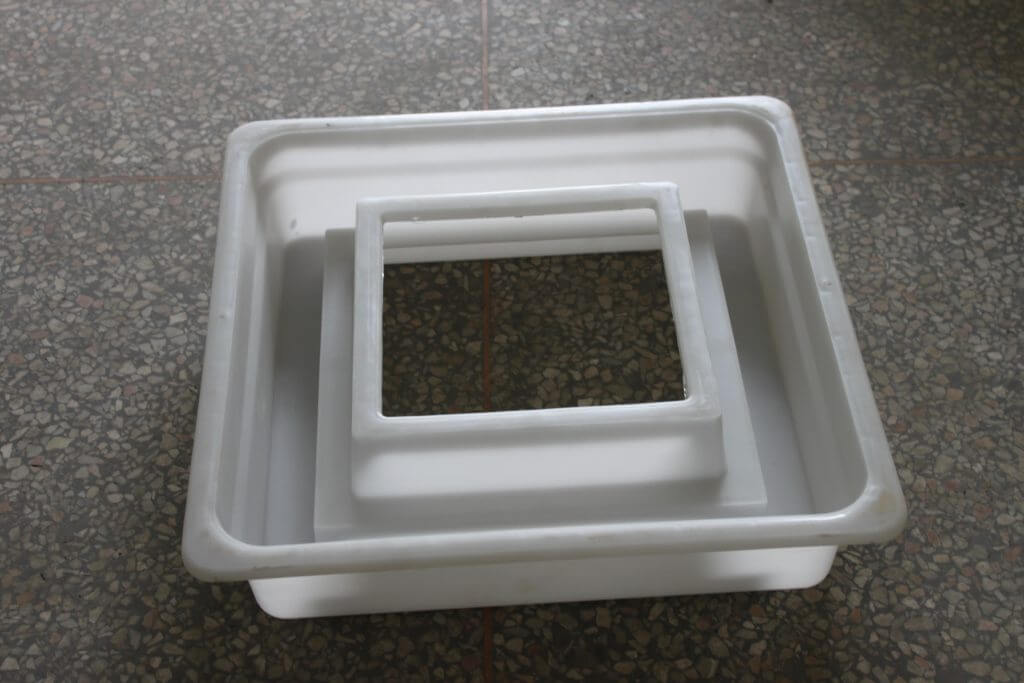 Concrete Manhole Rings Molds
Type: Interlocking
Size: 30*30*3.5 CM
Origin: Zhejiang China
Material: PP(Polypropylene)
Color: White
Features: Square shaped
MOQ: >50PCS
The precast concrete manhole rings molds used PP plastic and made by injection process,Square design,Unlike the circular concrete manhole rings molds, The square manhole rings mold was used more widely,Just like municipal road,hospital,park and sidewalk etc.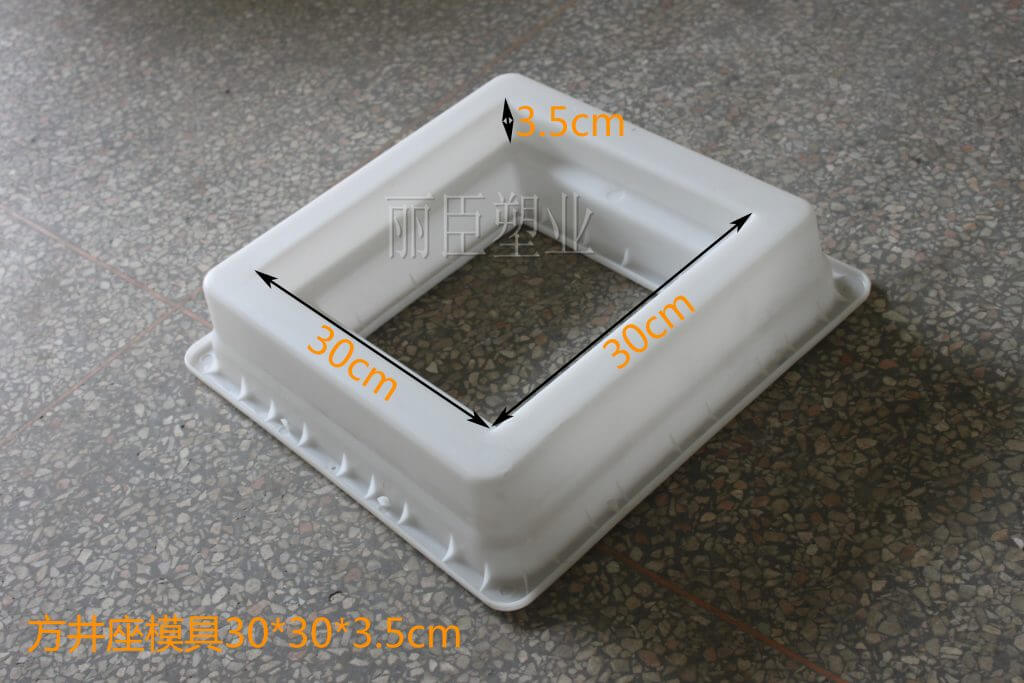 As a professional manufacturer of precast concrete molds,LCMOLDS.COM need to design more suitable products for customers,Whatever this precast concrete rings or other plastic molds,We must be to keep high quality and a competitive price of the concrete manhole rings.
When the customers in pouring production, Can be seen these:
Molds remove easily and fast,Reduce production costs,Increase productivity and concrete manhole rings molds could be used more times.