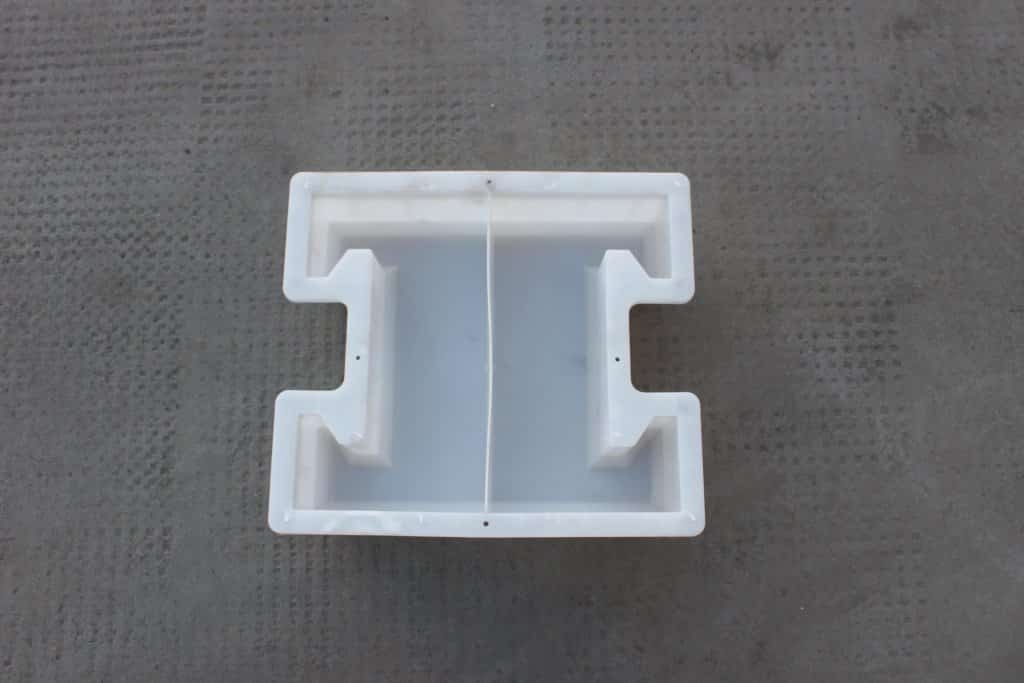 Plastic Moulds For Interlocking Tiles
Type: Interlocking
Size: 20*35*10.5 CM
Origin: Zhejiang China
Material: Polypropelene
Color: White
Features: Precast interlocking tiles
MOQ: >50PCS
The use of polypropylene material of plastic moulds for interlocking tiles, mainly using the customized structure design, can also be called the slope production moulds, mould around the outside are used reinforced structure, compared to the general type of plastic mould for tiles more solid and durable.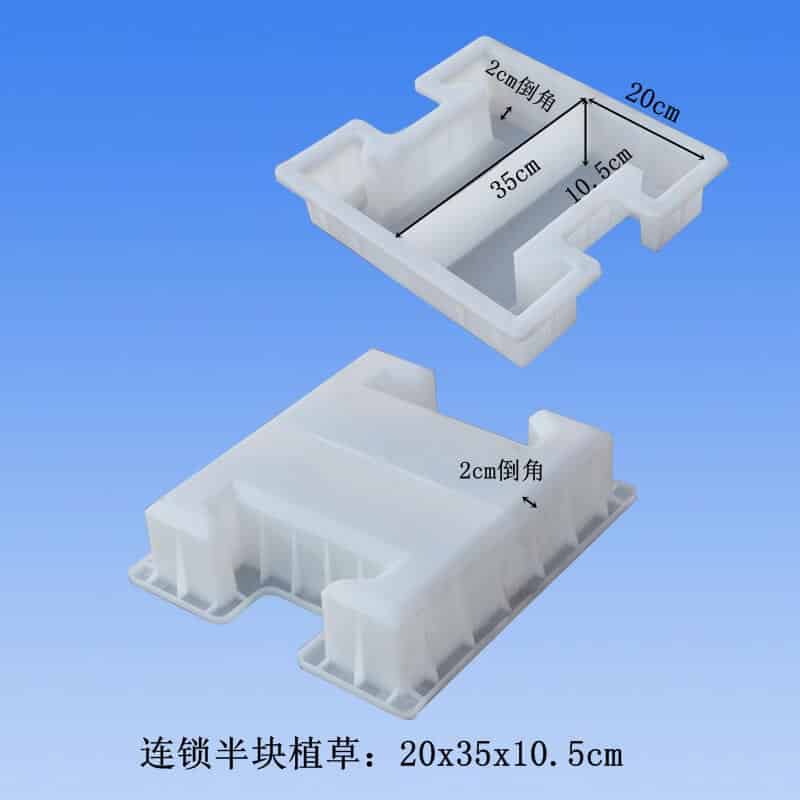 This section of plastic moulds for interlocking tiles several important features:
1. Two-in-one, prefabricated interlocking tiles moulds inside the plastic shelf is divided into two, in the prefabricated cement slope protection process, you can directly produce two interlocking tiles, to speed up the project construction efficiency improved significantly.
2. In the actual construction process, the prefabricated slope protection tiles will be bumped and damaged during the handling and laying of the prefabricated slope block. The prefabricated plastic moulds for interlocking tiles adopts the surface 2 cm chamfer design to avoid such damage.
3. The design of the angles, for the plastic moulds for interlocking tiles made of cement slope protection brick into a chain structure, interlocking, slope as a whole compared to ordinary cement pouring laying degree of great degree of improvement, for the slope of the overall quality of the advantages of the project obvious.