A special concrete retaining wall block molds, the main structure to Polypropylene injection molding process. Mainly used in a variety of reservoirs, dams, rivers, slope, and other concrete retaining wall of the prefabricated.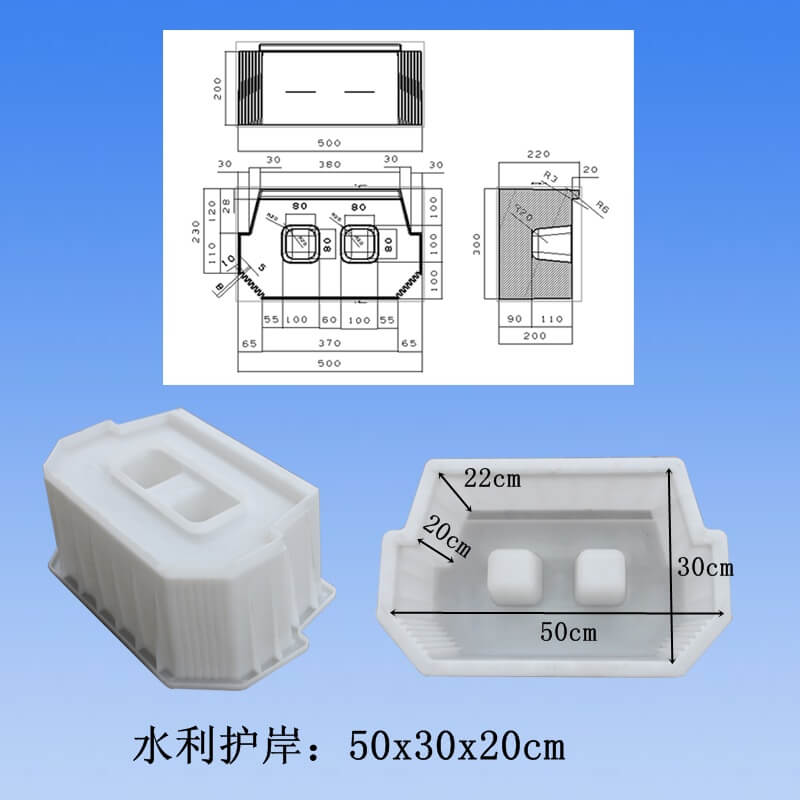 With the deepening of the concept of environmental protection and remediation, the protection of some important water sources such as rivers, dams and slopes, to prevent the loss of soil, the use of such concrete retaining wall block molds to prefabricated concrete retaining blocks and piled up into retaining walls to protection of the ecological environment.
The plastic concrete retaining wall block molds are designed with two reserved holes, which can be perfectly connected to the river fence.
In the whole construction process, Polypropylene material concrete retaining wall block molds, stripping convenient, uniform size, compared to the traditional retaining wall blocks process construction more speed, quality and other aspects of the upgrade. It should be noted that in the mold stacking and maintenance process, as neat and orderly, to avoid deformation of concrete retaining wall molds caused by the actual retaining wall blocks construction process unnecessary waste.