We all knew that the concrete molds made by plastic ABS and Polypropylene,More durable,More times for re-use,But If the operation was improper, The concrete molds also will be damage or deformation,So we should know how to correctly use the plastic concrete molds to extend the life of plastic concrete molds.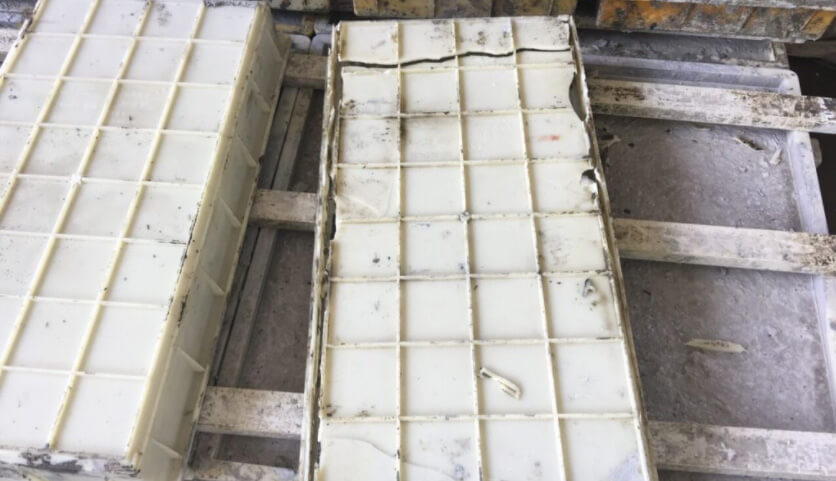 So what should we pay attention to when using plastic molds for concrete precasting?
1.It is strictly forbidden to store in open air.
2.It is strictly forbidden to use untreated release agent,Waste oil, Wax and so on,To scribble on the plastic concrete molds,Easily lead to damage as toughness and strength of the plastic concrete molds.
3.It is forbidden to precast construction in a high temperature environment of 40℃ or more.
4.When used the plastic concrete molds to precast more times,Maybe the size will be shrink a little,And the flatness also will be changed a little, So if the prefabricated products appears unqualified,Suggested replacement.
5.Also recommended to add a melamine resin type water reducing agent into the concrete mixture,It could be to reduce the viscosity of concrete and plastic molds , To extend the life of plastic concrete molds.
6.The storage site should be flat and neat,To ensure the quality of the concrete products.
7.The large concrete products can use the appropriate frequency of vibration table,But the deep cavity products should reduce the vibration time,High frequency vibration can be cause damage of plastic concrete molds.
8.It is forbidden to use the steel hammer and other tools to knock the plastic concrete molds in the stripping mode, try to use a rubber hammer or shaking table to stripping construction.
9.After the plastic concrete molds removed,We need to clean the concrete slag inside of molds,Then stack tidy in the indoor to prevent deformation.
As long as the above points to ensure that under normal circumstances the plastic concrete molds will not be damaged,Of course, Based without no man-made damage.