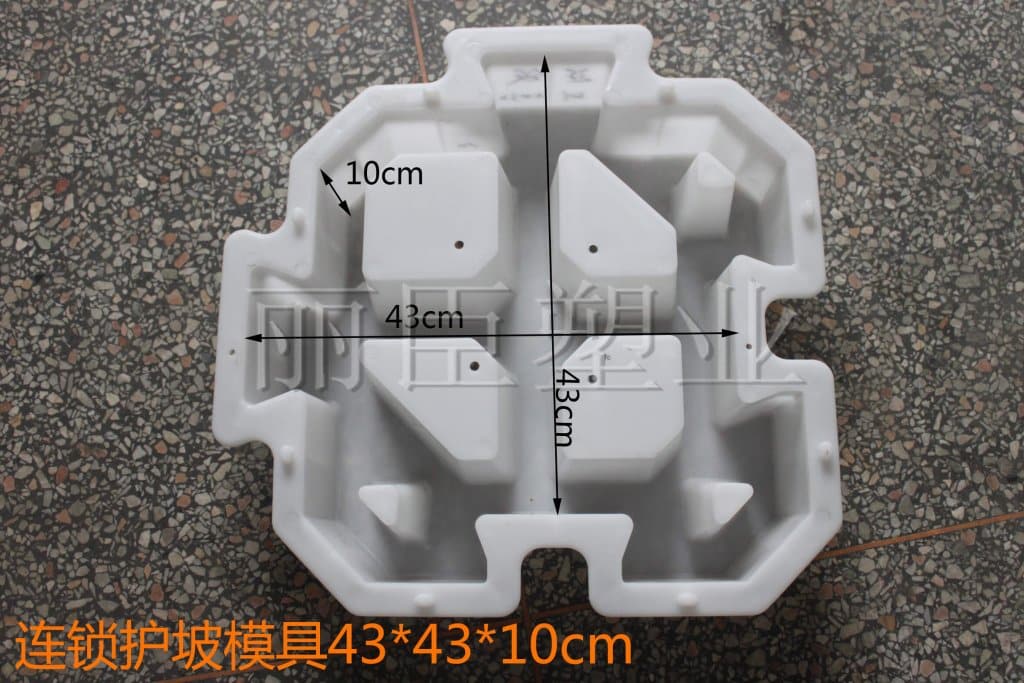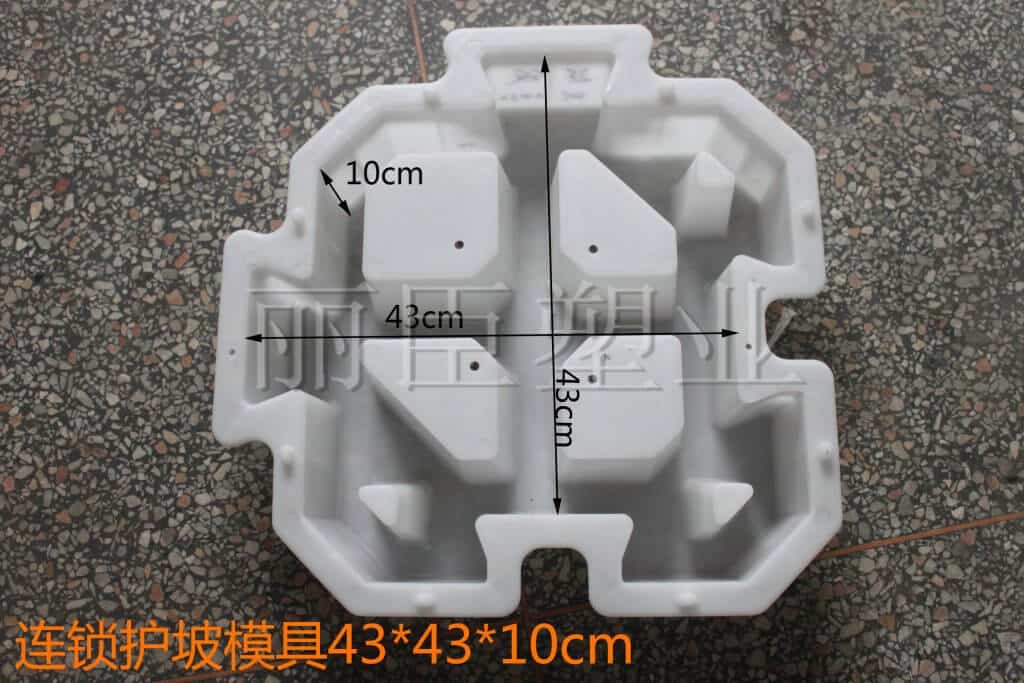 Interlocking Brick Mould
Type: Polygon Interlocking
Size: 43*43*10 CM
Origin: Zhejiang China
Material: Plastic (Polypropylene)
Color: Yellow
Features: Precast interlocking concrete blocks
MOQ: >50PCS
A relatively new interlocking brick mould, widely used in river conservancy facilities, because of its reliable self-locking form, is the ecological slope of the stable operation of an important basic elements, a large number of grass can be reserved for the gap, The operability of interlocking brick made by this ecological slope protection mold.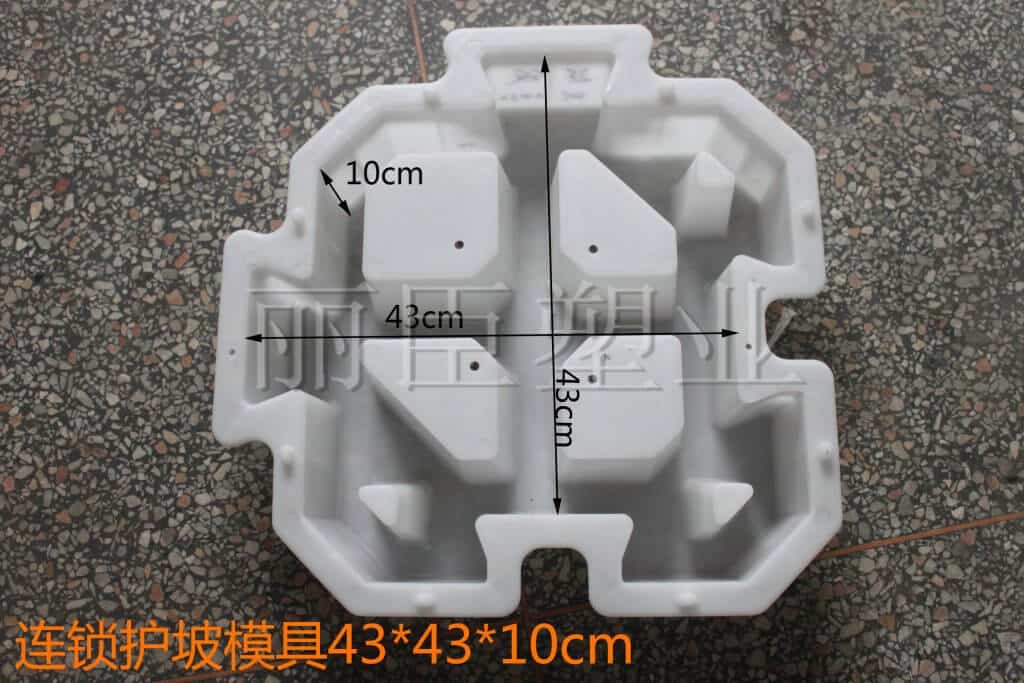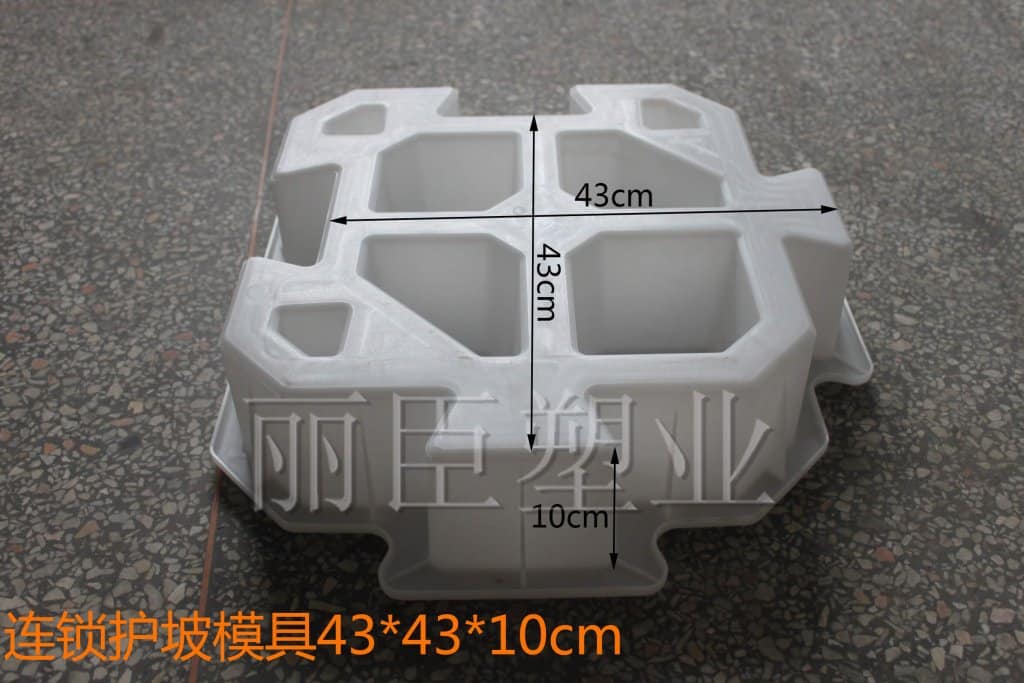 The use of interlocking brick mould prefabricated and ecological river slope protection steps:
1. First need a detailed eco-river management target
Basically determine a general governance framework, or a governance goal, outlines the use of interlocking brick mould, the ecological river is what style and what function. The goal must be practical, through a variety of technical means, the specific quantitative construction and can get the corresponding governance objectives.
2. Analyze the actual impact of the river's surrounding activities on it
The actual impact of human activities on the whole river ecosystem is analyzed before the ecological slope protection is not carried out, and the minimum and possible unfavorable factors can be reduced without affecting the overall design and construction of the surrounding environmental changes.
3. Ecological river slope conservation section of the sub-priority treatment
In the process of governance, the river around the surrounding due to the impact of external factors, part of the river can not meet the natural consolidation of river slope protection function, then it must take a special section priority governance order: the impact of flood control section of river priority management, population concentration Priority governance, and the need to protect important river priority management.
4. Using interlocking brick mould for river slope protection sequence
Self-locking slope protection brick can be used in the cement factory with self-locking slope protection brick prefabricated production, and then with similar rivers and ditches and other places to deal with slope protection structure, including slope rest, soil filling and weed removal and other work links, and finally Into the interlocking brick laying, after the completion of the spread of water-based grass species, the natural time under the ecological slope protection.