Wholesale solid hexagon concrete block molds for sale, Generally used for slope protection of dam banks, Buy any concrete decoration molds just go on LCMOLDS.COM.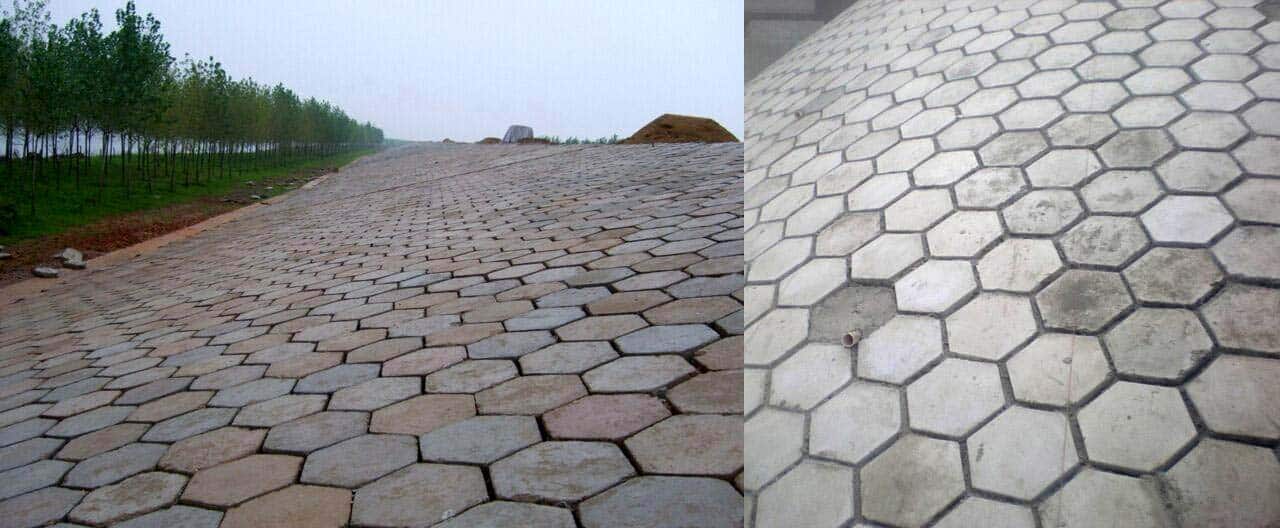 There are a total of 4 hexagonal concrete molds of different sizes, all raw materials are made of new PP materials through injection molding.
As you can see from the above picture, the hexagon concrete block molds are not limited to the paving and use of pavement bricks. In fact, they are more suitable for the protection of some dikes and dams from soil erosion. Of course, this will use a large number of solid hexagon concrete block molds to prefabricate a very, very large number of concrete hexagonal blocks. This is definitely a great project with historical significance.