Walkway combination drainage concrete paver molds for sale, Most used for walkway, pathway. The feature is: NO-WATER. Buy any concrete paver molds just go on LCMOLDS.COM.
Looking at this strangely shaped concrete paving brick mold, you may wonder what the concrete pavement display looks like, whether the prefabrication is very difficult, don't worry, LCMOLDS.COM will tell you everything you want to know.
As shown in the figure below, this set of mold prefabricated paving bricks is mainly divided into two layers. During the laying process, a layer of hexagonal bricks and a raised concrete block are placed on the bottom of the road surface, and on the surface, three-deformed ones are used. The precast concrete blocks are filled to form a complete road surface.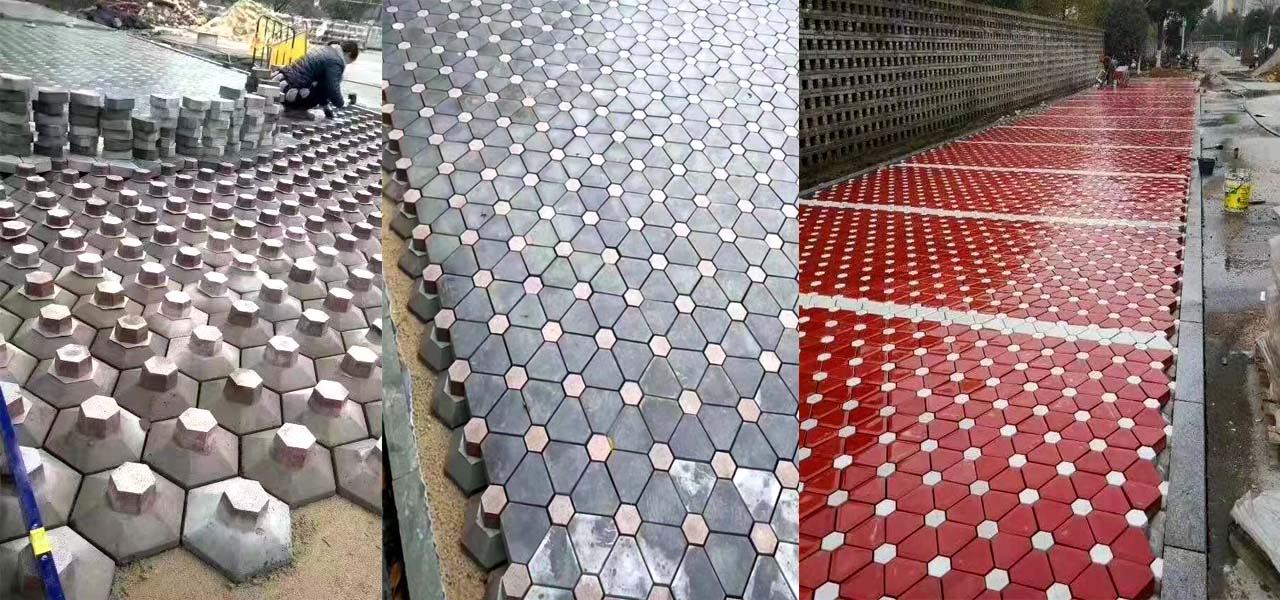 So, why use this method to pave the way? Will it be particularly troublesome? If according to construction efficiency, the process is indeed more cumbersome than conventional roads, but one of their characteristics determines that you also think it is very necessary, that is, the drainage mode.